For those who would like to buy a house in Puglia, I give here on Houses With Possibilities P.2 some recent villas, lamias and trulli that are now for sale and that are a step ahead of others because there is added value to realize, the price is good, a fantastic view or there are other advantages. In short: Houses with possibilities P.2! For the sake of completeness: I am not a real estate agent and do not have any of these houses for sale. I am your Property Finder and help you find and buy your dream home from the beginning to the end.
Of the next one you would say at the first moment that does not look good! But: there is a nice view and inside it really looks better: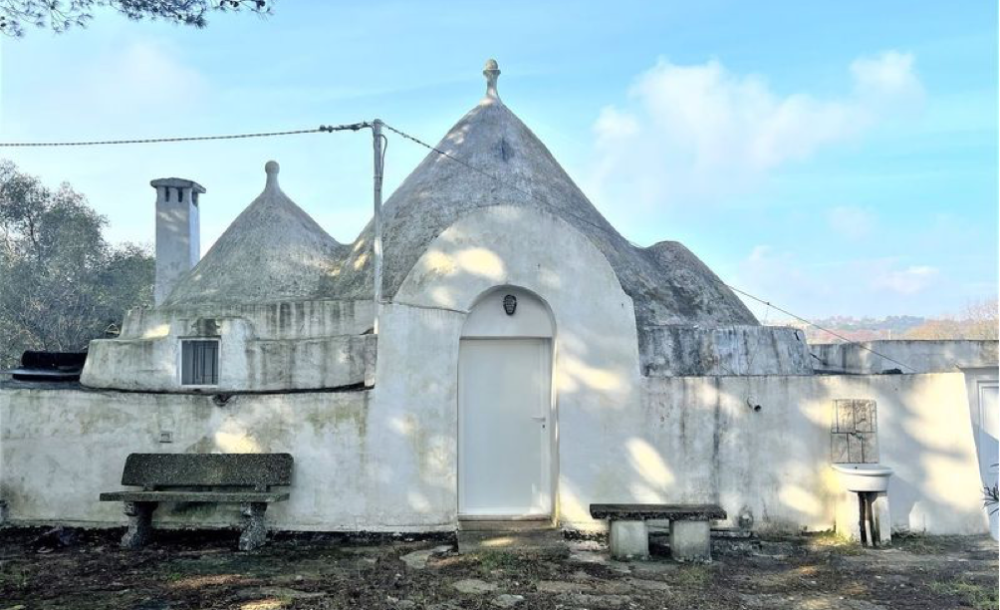 Asking price 59 K and surface 60 M2 and this can certainly be made into something very beautiful.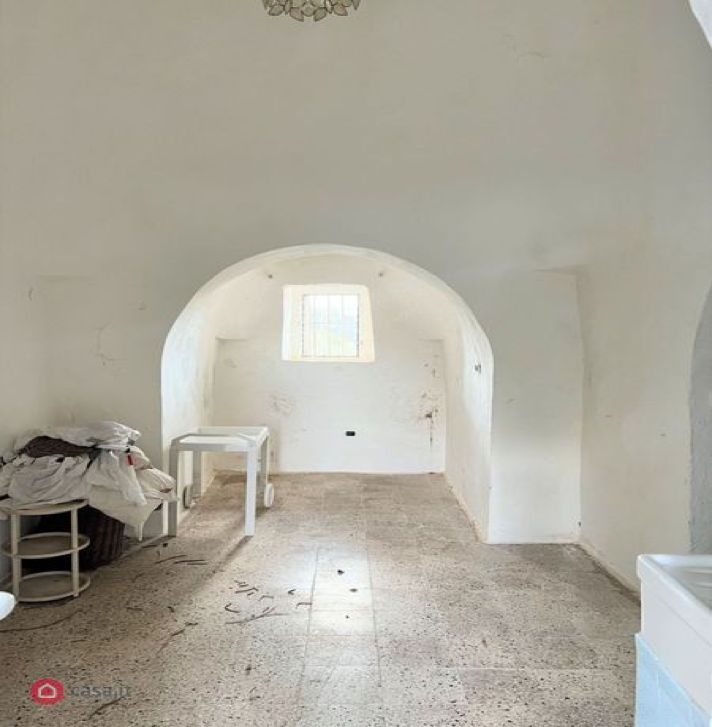 In the countryside of Ceglie Messapica, in the direction of Martina Franca for sale a complex of trulli consisting of 5 cones, consisting of a living room with kitchenette, alcove bed, fireplace, external bathroom. The property has a yard at the front, water storage well, connected to the electricity grid and is surrounded by approximately 3,735 M2. of land.
720 K  is no small amount,  but then you also have something: 220 M2 of living space. La Trullaria Ceglie Messapica (BR) is a country house surrounded by about 2 ha. Mediterranean land with olive trees, cherry trees and holm oaks. It is located in the countryside of Ceglie Messapica, a renowned food and wine village in the province of Brindisi, Alto Salento, in the heart of the Itria Valley. The house consists of 4 residential units: La Lamia "old stable"; the Trullo Sovrano, a large stone trullo with adjacent small niches with cones; the Trulletto consists of 3 stone cones and the Lametta, a former water storage.  To complete this first part of the property: the panoramic terrace, the solarium and the swimming pool. Far from the main body, immersed in the vegetation, there are 5 other independent trulli. These, once separated from the property and renovated, can become an additional depandance for guests or a new inexhaustible source of investment. Surface Trullo Sovrano and Lamia: 170 m² c.a. Land: 2 Ha.  Tree species: 150 Olive trees – 100 Cherry trees. Status: Excellent / Renovated Other: There are 3 other cones adjacent to theTrullo Sovrano of a total of 30 M2 to restore. Other: 5 independent cones to restore. Surface 5 Cones: 50 m² c.a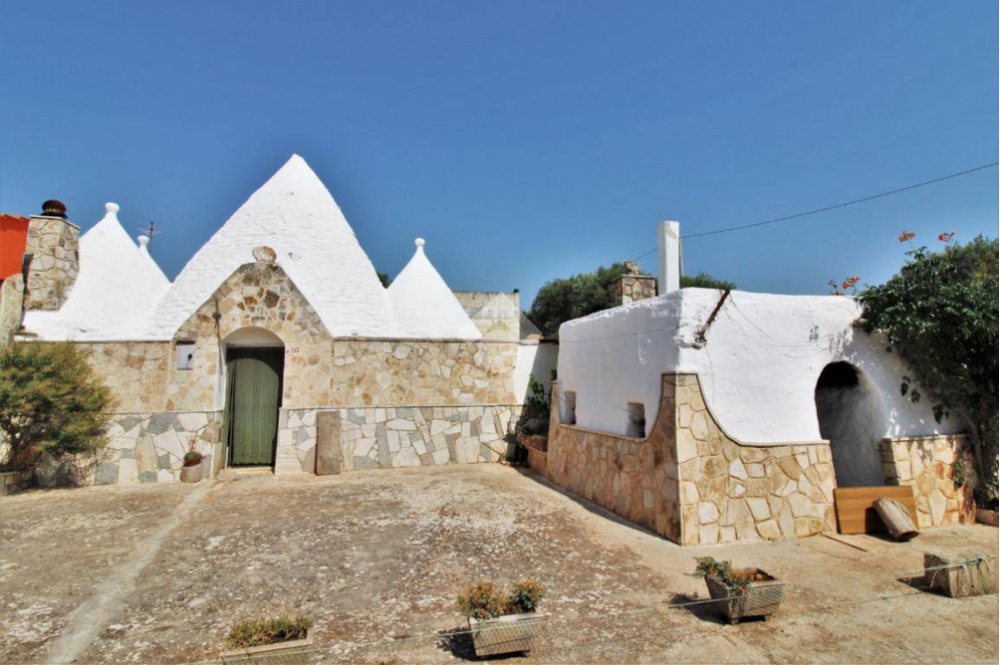 At about 4 km, on the road that connects Ceglie Messapica with Villa Castelli, we find this charming group of trulli with an asking price of 85 K. There is an olive grove and some almond trees with lamia with fireplace as living area opposite there is the trullo with 4 cones as a sleeping area. Both structures are well defined by the visible stone, making them very elegant and welcoming. In the yard there is also a small wood-fired oven, which has an external coating that is consistent with the other 2 structures. Accessing the trullo, we find ourselves in the living room that divides the 2 niches: on the right an alcove currently furnished for a double bed, and on the left we find the fireplace, a small closet and the second alcove that houses 2 single beds.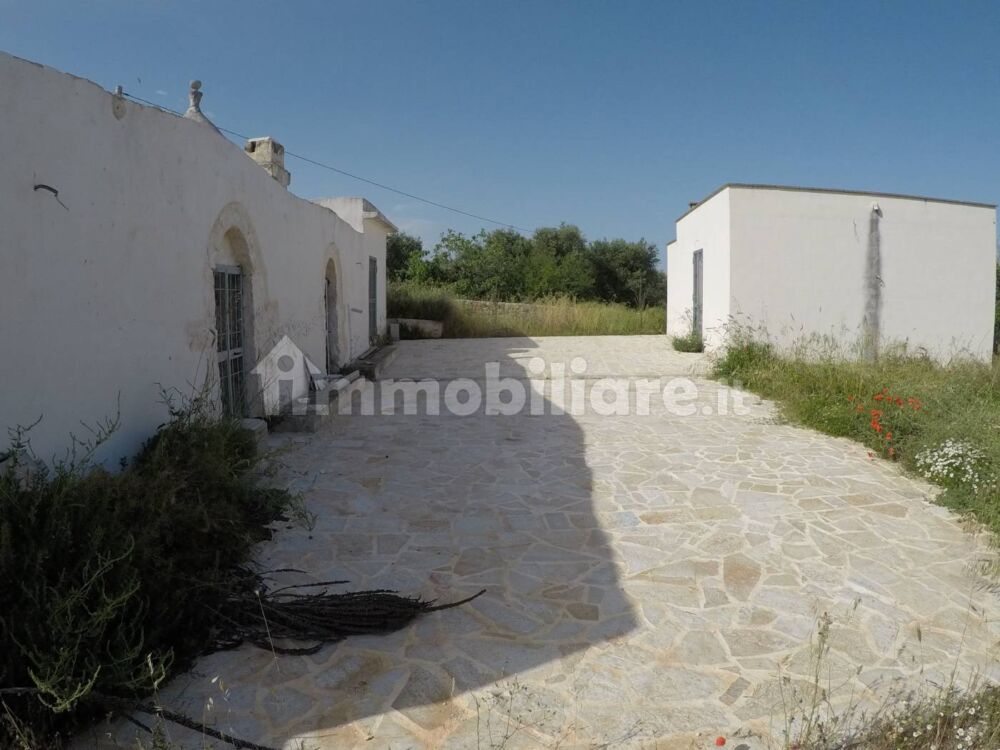 For sale real estate complex in the countryside of Ceglie Messapica in a very quiet rural area. The property is currently to be completed, the photos show the current state and a render of a project approved to complete it. The property consists of a Trullo which is prepared to have 2 bedrooms, 2 bathrooms and a small living room with an original stone fireplace; It is prepared to have a dining room / kitchenette, a double bedroom, a bathroom and a veranda. In the middle, between the two bodies, we find a stone yard and in front of a swimming pool of 10 x 4 M2. You buy this in its current state and with an approved project to expand and modernize and build a swimming pool. Whether you want to have this done or keep it in its current state and perhaps only want to realize the pool, of course, depends entirely on you. The asking price in its current state is 175 K. The current living area is 120 M2.
30 M2 and asking price 58 K. For sale in Ostuni a characteristic historic house on the ground floor with exposed stone. It is located in the nineteenth-century area a few steps from the historic center of the White City. This studio/ loft consists internally of a large room with a brick kitchenette, very tastefully done, a mezzanine with a double bed; a storage room and a bathroom with shower. As you can see there is a 3rd sleeping place under the mezzanine. The property is in excellent general condition, completely renovated and finished.  Heating and cooling via split.
In the Martinese countryside, a private owner sells trulli and lamia which can be modernized and have an area of 55 M2.  68 K is the asking price. The whole is fenced with the typical driest walls and a plot of 8,500 M2. The living area consists of a lamia that is used as a sleeping area and 2 trulli with 2 niches that are used as a living room with kitchenette, externally we find storage rooms, wood-fired oven and bathroom.

Asking price 130 K and 120M2 living space. Just 2 km from Ceglie Messapica, in the heart of the Valle d'Itria, we offer for sale a beautiful complex of trulli and lamias divided into two adjacent units that can be made communicating. Most of it is already habitable and consists of living room, kitchen, bedroom, bathroom and alcove (they always sleep in it here and usually put a curtain in front of it, but perhaps a sliding door (a barndoor) is so beautiful and a little more privacy The adjacent part consists of two stone lamias in their original state with typical stone vaults and fireplace. The property features a convenient storage/laundry room and a courtyard completely restored to stone. Despite being habitable and in excellent structural condition, the house requires modernization and renovation of the lamias. The corresponding site is approximately 20,000 M2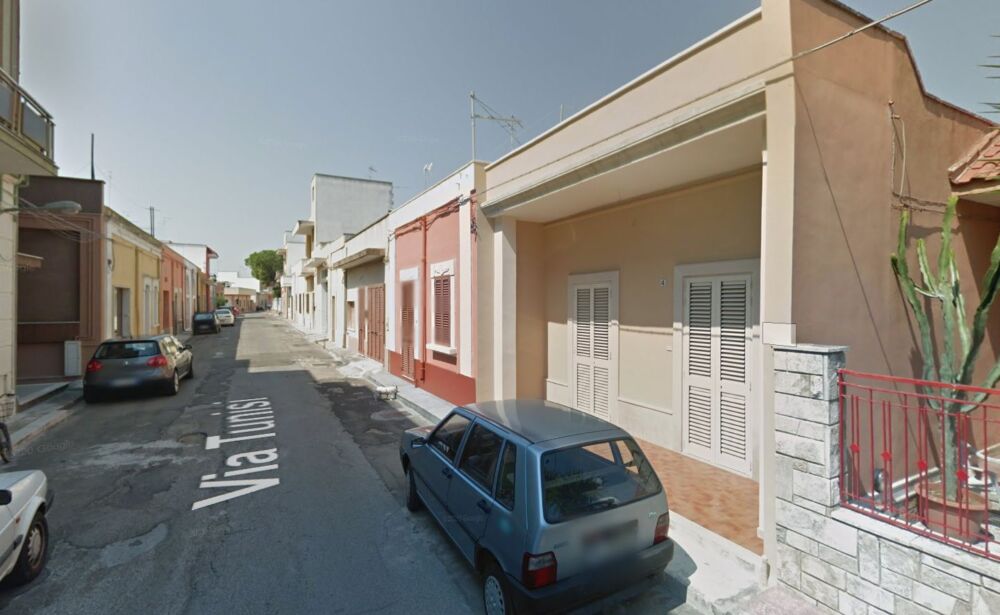 Of course, there are still many possibilities imaginable. It all depends on your budget and on your wishes.  Trulli and / or Lamia, villa, swimming pool, in the countryside or rather in the center, as a holiday home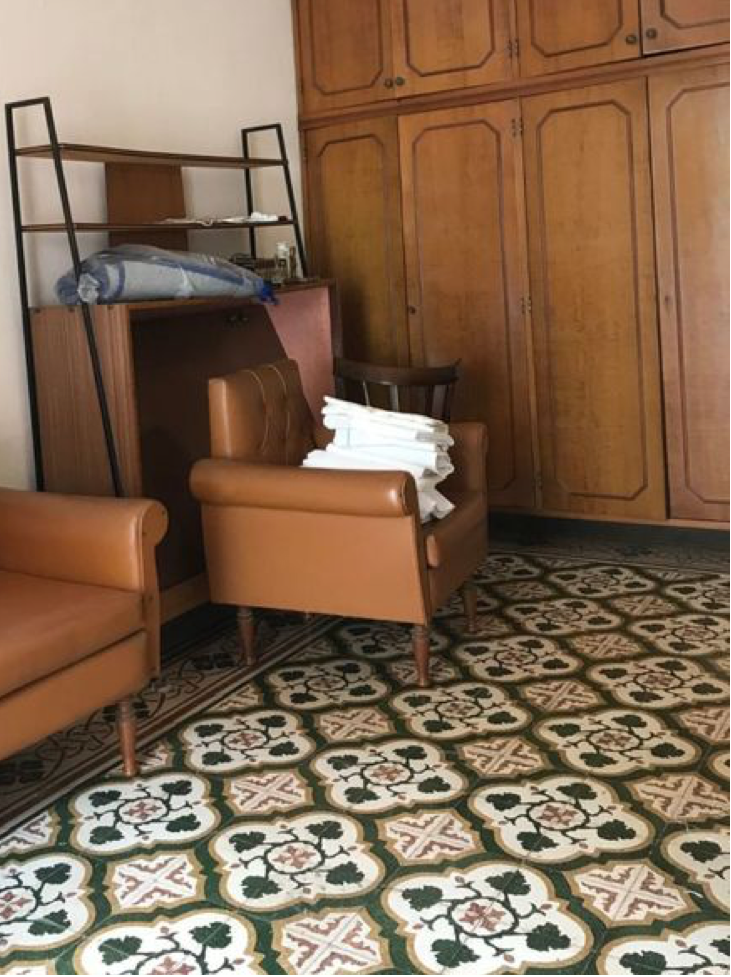 with or without rental, or as permanent residence.  In the latter case, you should remember that if you settle permanently in Italy for the first time, you may be eligible for a flat tax of only 7% for a maximum of 10 years on your foreign pension, provided that you settle in a municipality with fewer than 20,000 inhabitants. There is something beautiful for every budget, with or without refurbishment and in the end everyone is happy with his choice and that will be your place under the sun here in Puglia.
If you know more, please send us the contact form below